Re: Richard Clements 1990 Mk1 827 Vitesse
Posted: Sat Jan 24, 2009 4:49 pm
As today's weather was quite nice, I decided to take a closer look at the pipe which run along the front of the car, I started by taking the slam panel off along with the bonnet catch and the headlights with the intention of taking out the rads. I came across a rather rusty screw as you would expect and whilst I was thinking of how I was going to budge it I noticed that there was more light in the part i was interested in.
I ended up removing the air box and battery and tray (which was still solid!! a bit of KU rust and paint and it will be good as new)
I was then able to see the gearbox properly and all the various piping, I could see the pipes from the gearbox to the side of the rad (OIl cooler pipes) were indeed grotty but were still solid and more importantly dry as a bone, the coolant pipe was the same all will need to be treated but are solid and not leaking. I could however see where the leak was coming from and it's no wonder why the solenoids were not working properly, they were covered in oil!!
The coolant pipe that runs along the crossmember as you can see it's rusty but not leaking, but will be required to be replaced sooner rather than later.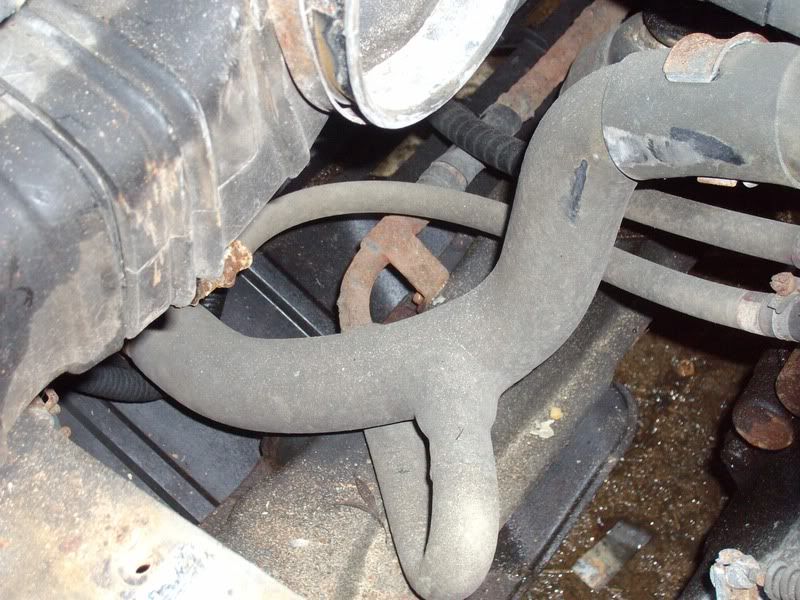 Various cruddy pipes, but savable.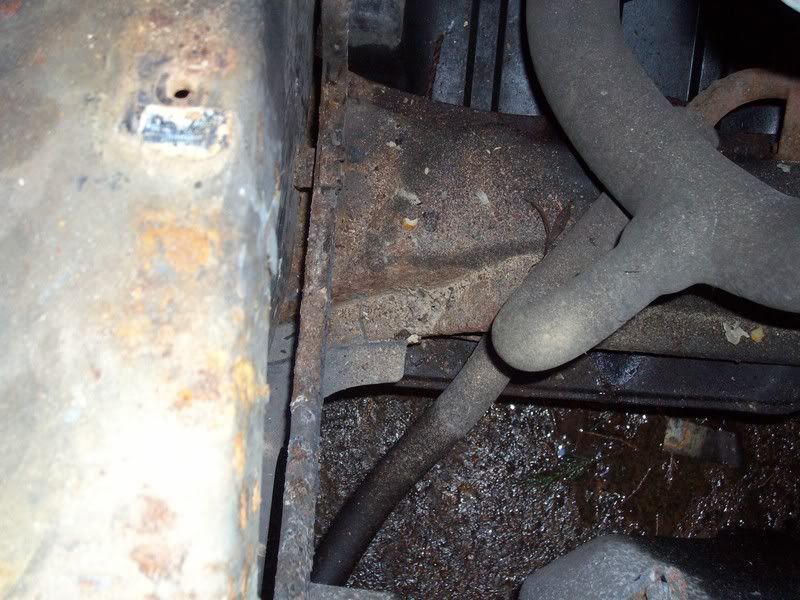 The area under the battery tray wasn't too bad a bit of rust treatment and some paint and that will be ok for years to come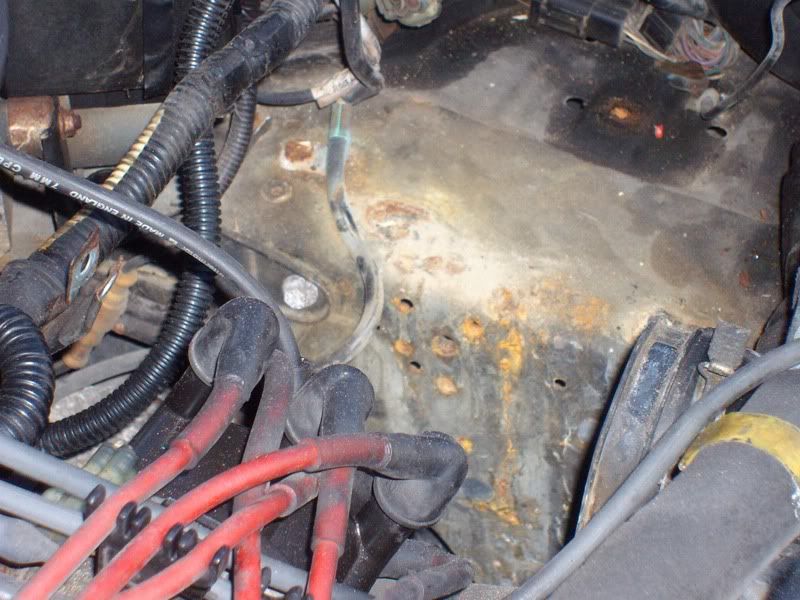 So where is the oil coming from?? it looks to me to be were the box and the engine meet.