Whilst re-attaching the inner roof lining on Phillippa's cabrio (the brackets had come away because the aluminium rivets had corroded to powder), I discovered a little more rust in the hood frame.
OK, a lot more rust!
Side frame: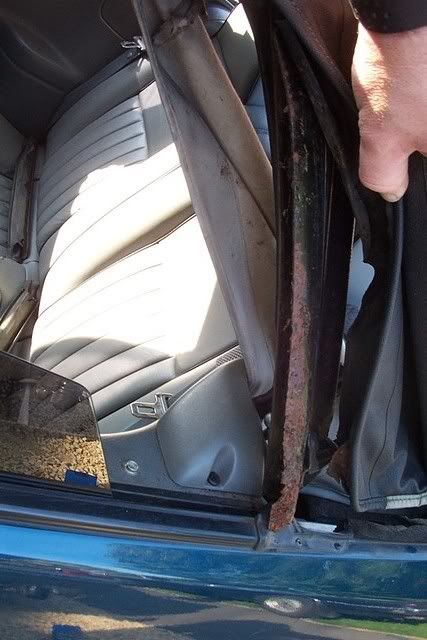 Rear fixing rail:
Inner lining rail:
Guess what I did about it!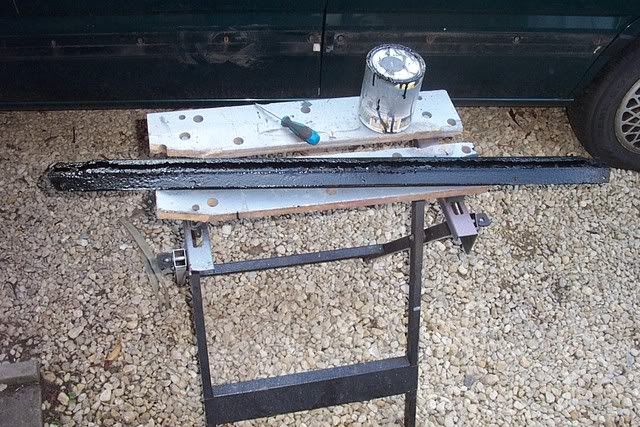 In the longer term, the side frames will need to be repaired (new metal welded in) and the rear fixing rail replaced (if I can get one). For now, though, it will do. That said, the rest of the hood mechanism is in good nick - which can't be bad for a 15 year old car.
This is the car in question, complete with a twin cam Honda D series engine and "perky" performance;