A pair of Rover 600s sitting on the drive. The farthest from the camera, is a blue 620Gsi which has just joined the fleet, it has only covered 6,000 miles from new so I feel slightly nervous driving it, just in case I bump anything. Needless to say it drives superbly and it has the full leather interior so it has a fantastic aroma as well.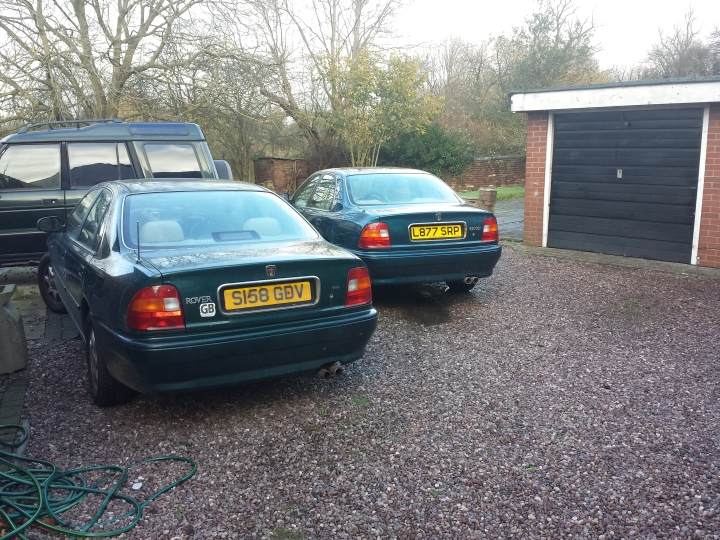 The green 600 has been my daily runaround for the last couple of years and with a mileage of only 97,000 it is still quite low.
Anyway it has to go, so if anyone wants a good runaround(12 months MOT) let me know.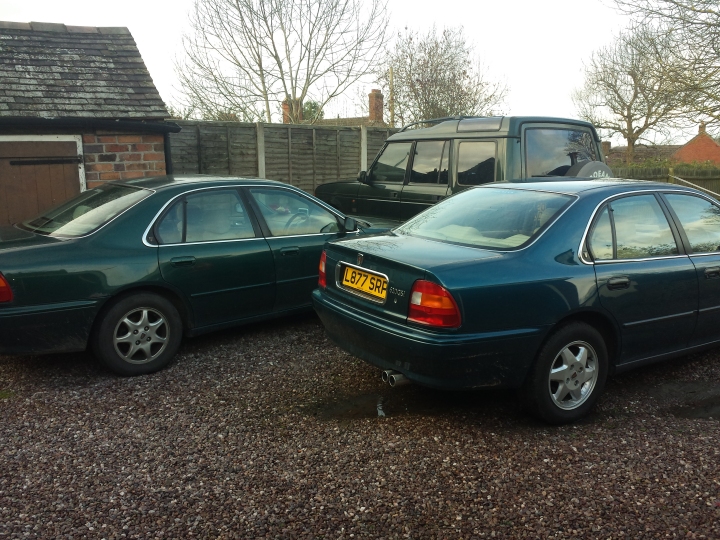 The new 600 came with the original wheels and tyres it has had since new, there was plenty of tread left but they were looking a little cracked. So I have put on a new set of tyres on a new set of 800 alloys. I have kept the originals.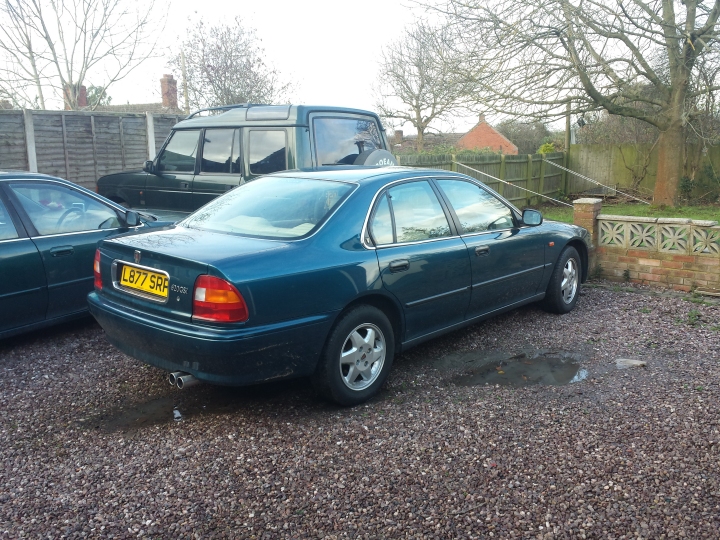 The ride is very smooth and extremely quiet, it is probably the nearest thing to a new Rover I am going to get.
(Note the temporary lashing of the fence after the gales of last week, I should be spending my time fixing those not playing with cars!)