If you look at my signature picture, you will see that the back end of the car has been sitting very low - worse than any standard 800 I've ever seen before. I've now fitted the self-levelling struts and springs that I picked up from my mate Chris and the back end is now up where it should be. It only took 90 minutes or so, too - and that wasn't rushing. A few highlights:
Mk1 and Mk2 struts are different - the tops are specific to the strut but as long as they are matched strut>strut top then you can fit either type to either car.
Mk1 strut top: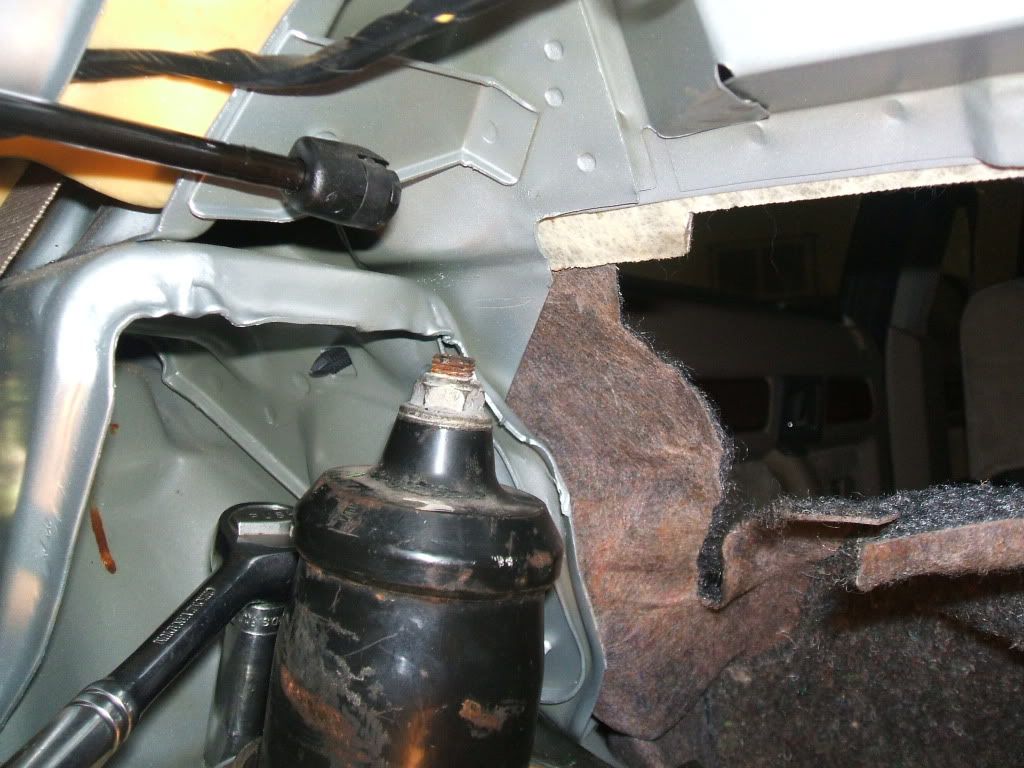 Mk2 strut top: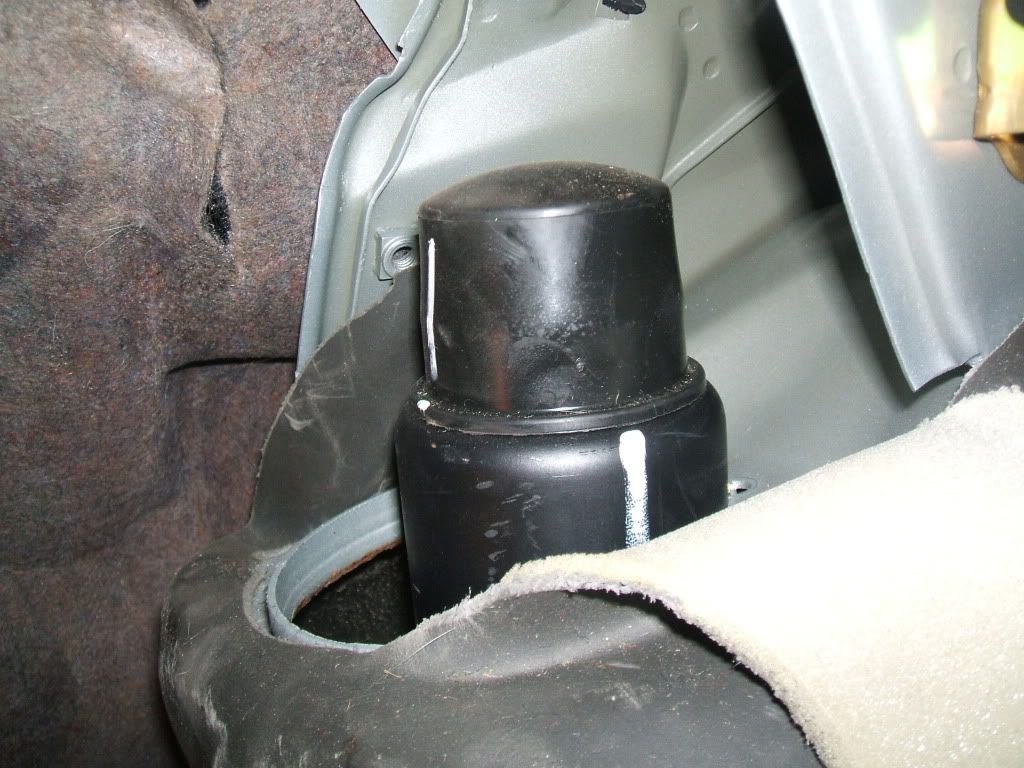 When swapping struts, I remove the boot trim and undo the top mount bolts first as these are easier to do when the car is sitting on it's wheels. Two of the three nuts are easy to get to, the third is a pain. I find a 3/8" drive 13mm long socket works best.
Jack the car up and the strut top comes away from the inner arch: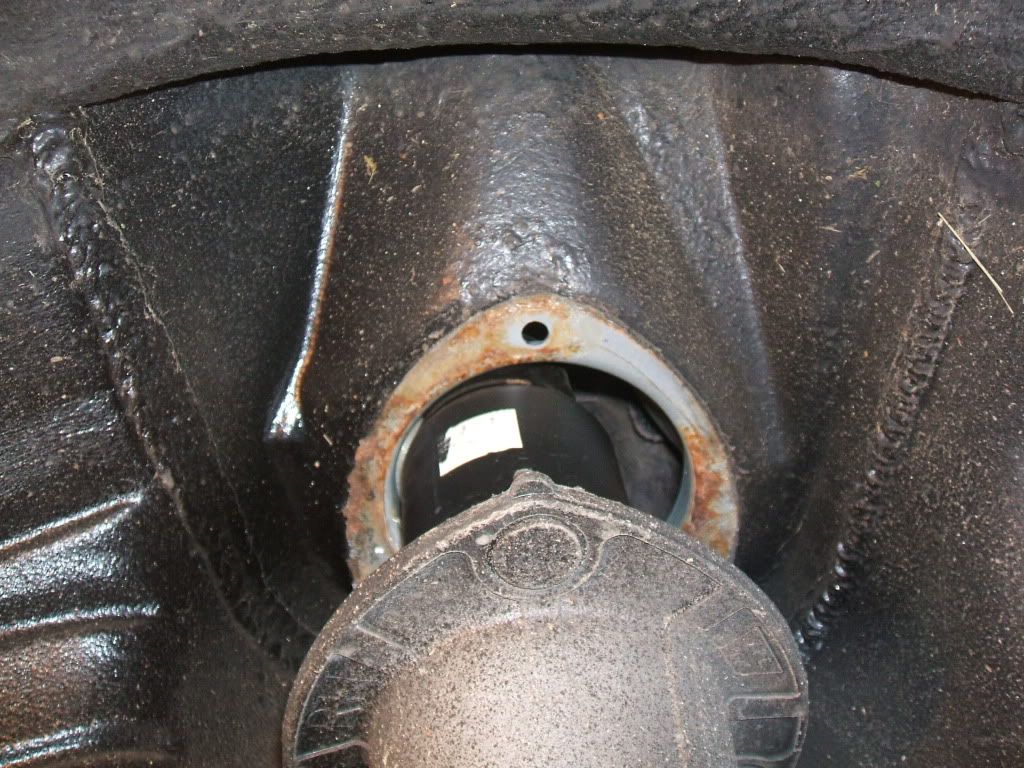 Release the brake hose from the bracket on the strut (10mm bolt). I also unbolt the caliper and move it to one side for easier access: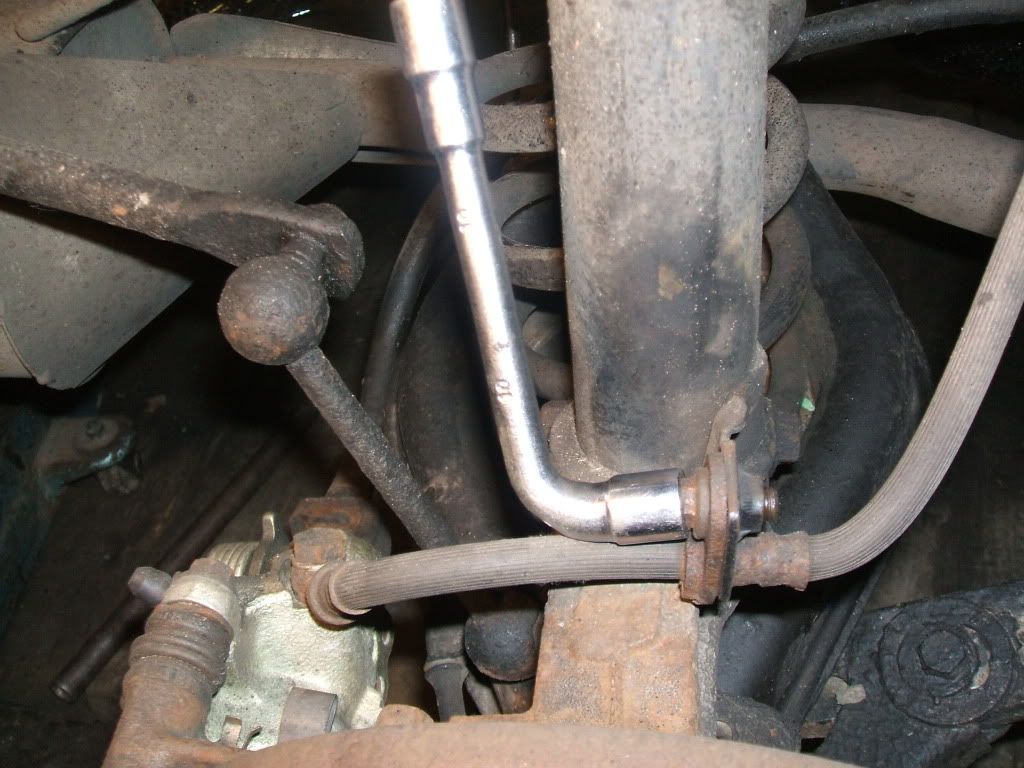 Release the anti-roll bar drop link (14mm spanner and 17mm nut):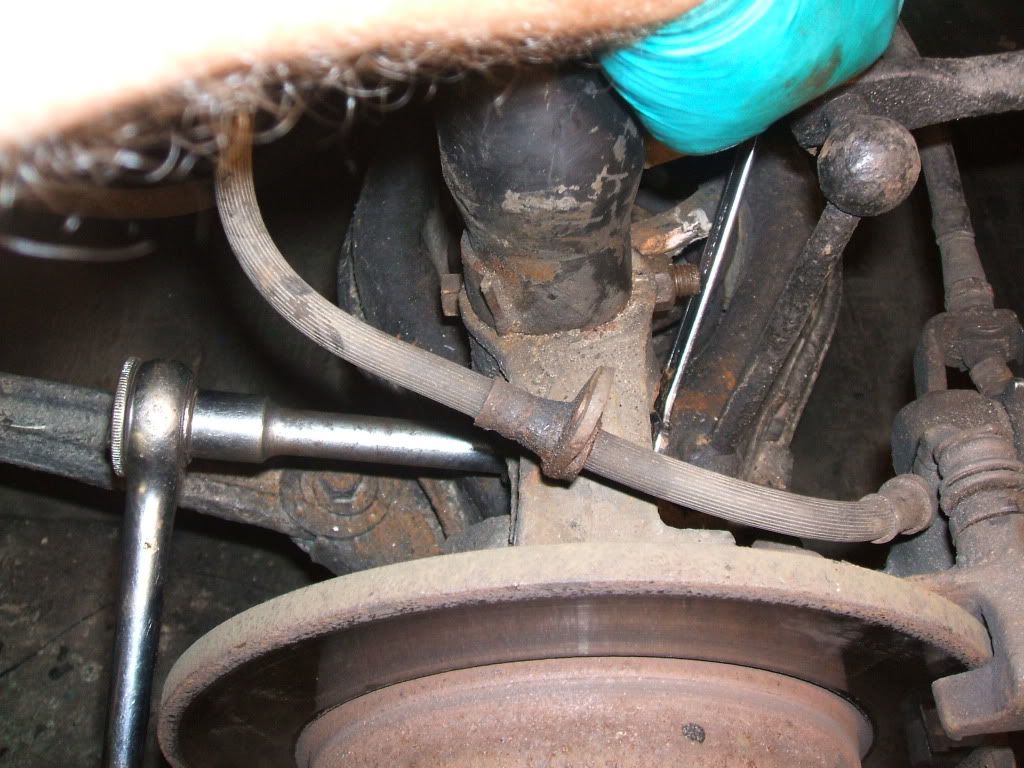 Release and remove the bottom strut pinch bolt (15mm bolt head, 18mm nut):
Push the hub housing down and lift the strut bottom out - it may be reluctant, so twisting helps. Wiggle the spring out of the lower arm if you're changing springs too (the self levelling struts require the matched springs).: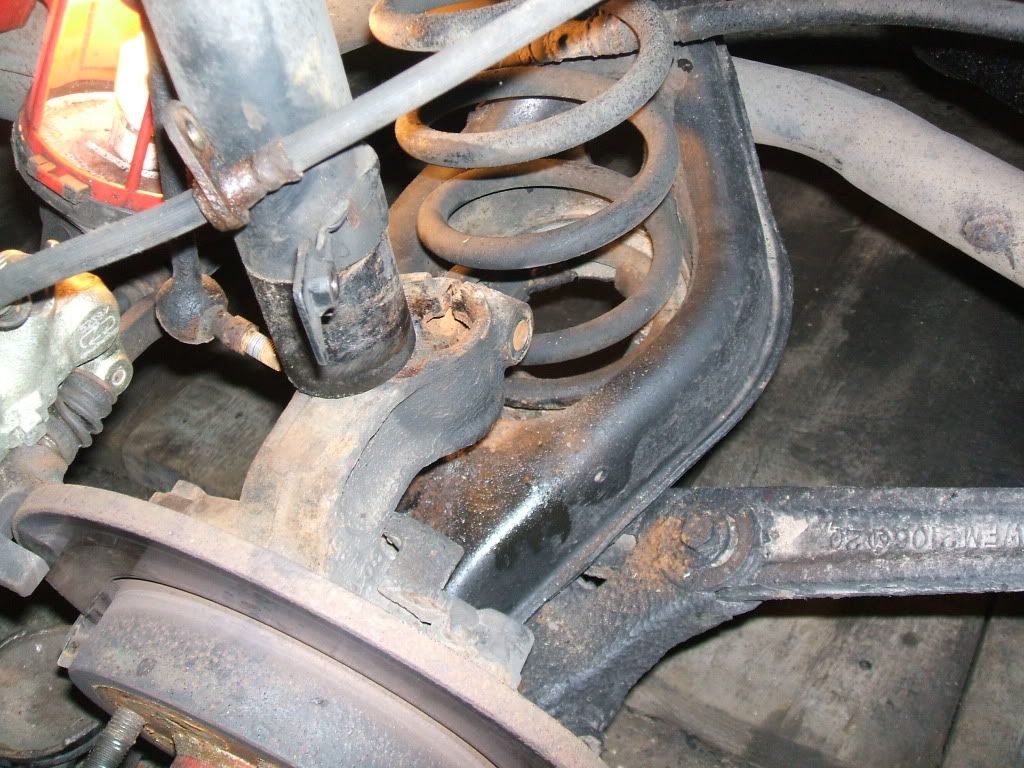 Refitting is the reversal of removal, as Haynes say. I'll add an "after" picture in the morning
Things to remember:
You need to compress the strut to get it into place.
It's best to fit the bottom end of the strut first, then push the top into place whilst raising the bottom arm on a trolley jack. A little "persuasion" may be required to get the struts in place.
I find it easier to refit the arb droplink before tightening the top bolts as I can raise or lower the bottom arm.
This is a good chance to wind your rear brake pistons in and readjust the handbrake (by pumping up with the brake pedal).