............. collecting some freebies. These were being thrown away by the maintenance company at the airport and the hangar manager ( a mate of mine) gave me first dibs. He even lent me their van to bring it all home.
43 kW space heater - fully functional and worth £300+ when new: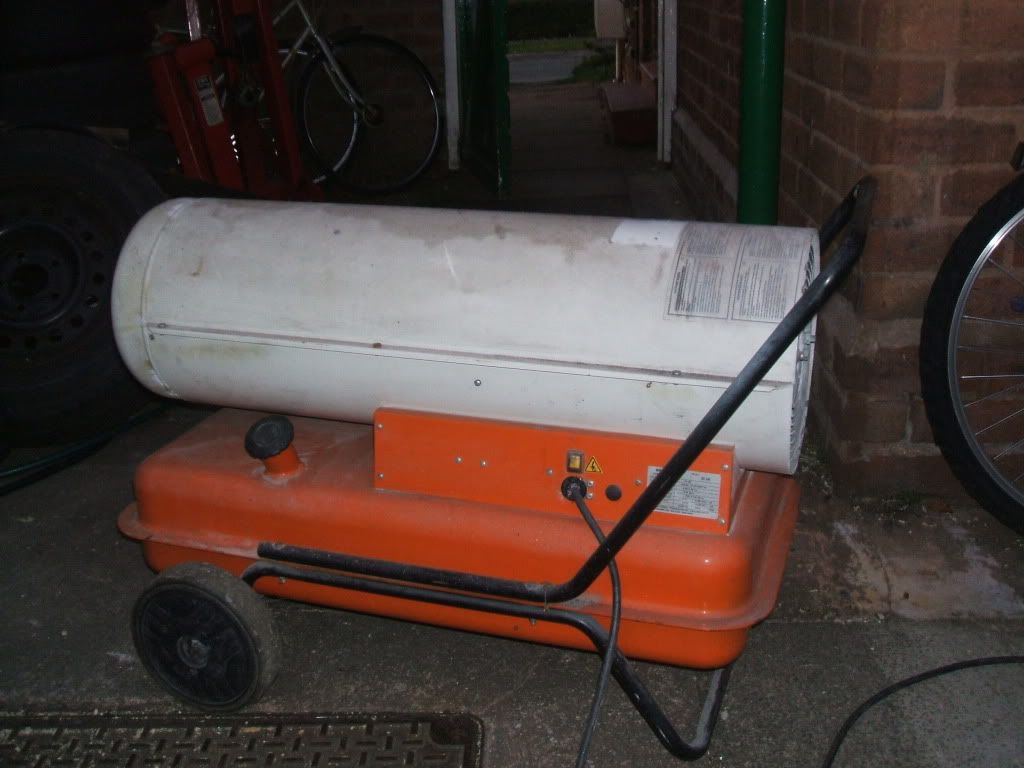 £240 worth of 1000kg Clarke engine hoist: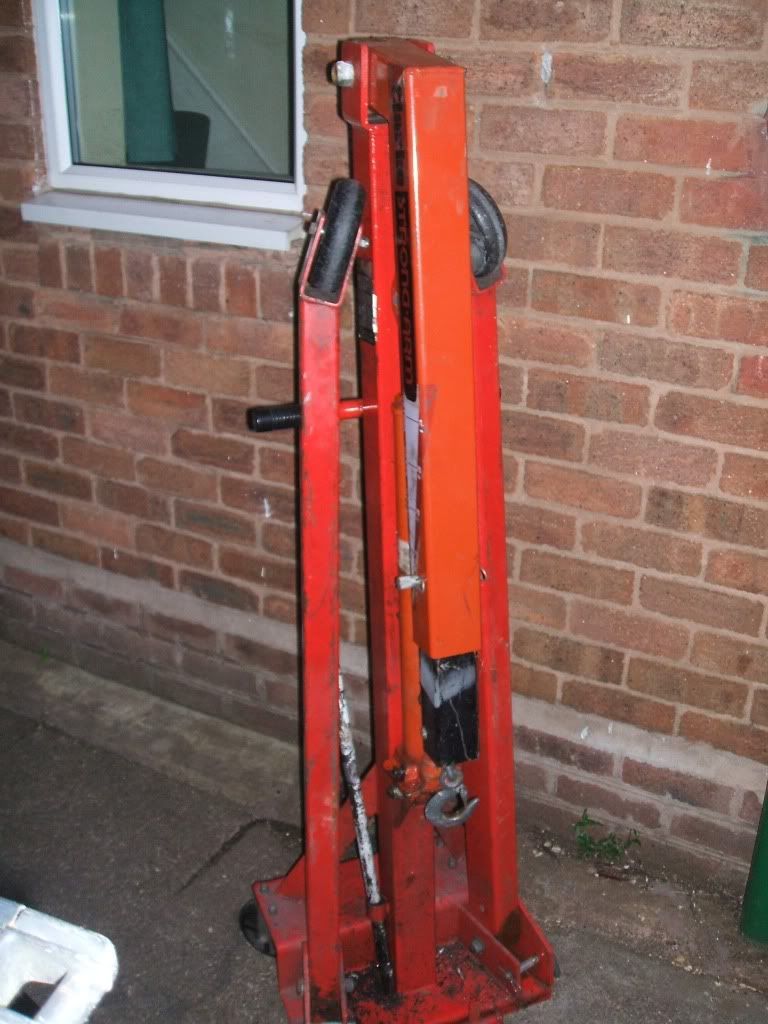 Karcher pressure washer: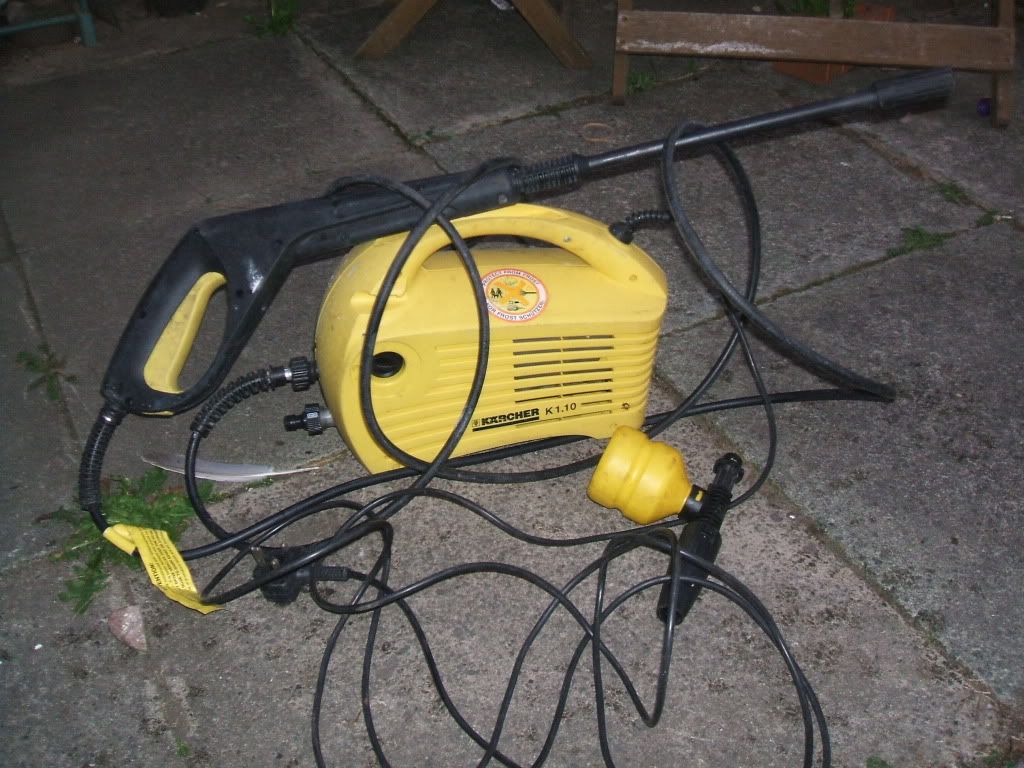 2 Clarke engine stands with a few bits missing - but enough bits present to make one good one:
Trailer lightboard:
Erhle steam cleaner - not working at the moment but these cost £1700+ when new so worth taking a look at. Even if it won't work, there's a broken one on ebay with bids up to £100 and 3 days to go!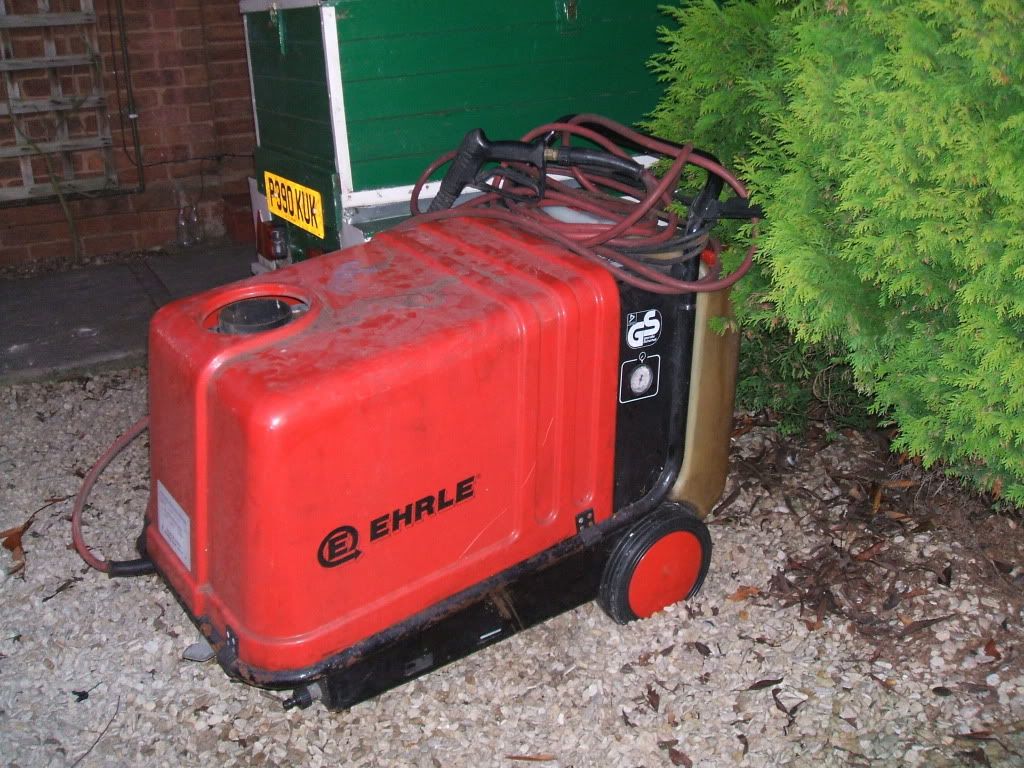 There was also 20 of unleaded petrol which had be put into an aeroplane by mistake and had to be drained (the aeroplanes use leaded). It is probably slightly contaminated by lead but will go into one of the older cars - probably my MGC.
I'm not sure if I'll keep the engine hoist and engine stand (I have nowhere to use them) and the steam cleaner will definitely go but the rest will all be put to good use. My father in law has a huge garage and the space heater will come in handy in winter - but will need to be used with care because they create a lot of condensation.
Not a bad day!
As for saturday, that was mostly spent putting big lumps of metal into the holes in the sills on a mate's 800 coupe!