I am working now on restoring a 1947 16 hp gearbox, from a recent "barn find" stock of Rover P2 parts which I have discovered here in Israel. On opening the free wheel I was amazed to find the following:
Which is clearly working backwards. Just compare it with the official car owner handbook illustration: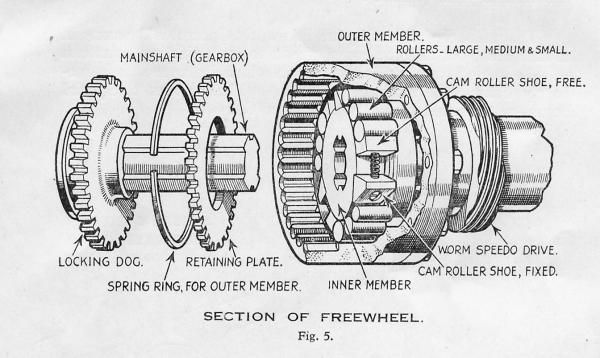 The fixed cam roller shoe should point (spring- free cam) anti-clockwise but it points clockwise.
I compared the odd inner member with two other "normal" inner members:
(the odd one is on the right).
Checking the master spare parts list reveals that all inner members of all models had the same part number (07251) and should therefore be the same. At first I had assumed that this was a local mechanic mistake, taking it apart and putting it back together backwards. But this is not the case. Trying to revers the cams shows that this inner member is genuinely a mirror image of the correct inner member, and it had been manufactured that way.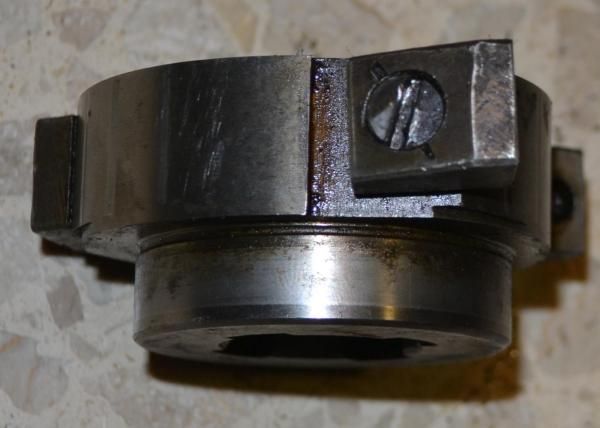 Clearly this car could not be driven in "Free", and in fact the free wheel parts are in an excellent unused condition (right)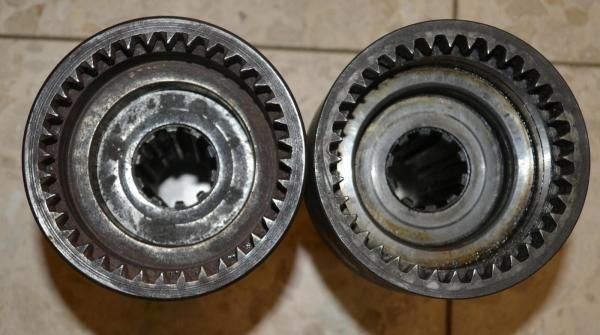 Has anyone met anything like that before? Can anyone shed some light on it?