After a break of some 38 years, I have now taken the plunge and bought another P5! Infact only I purchased it last month.
I just became fed-up with "computerised" cars.... so I have gone back.... to when cars were just that, cars - not computers telling you the window's open or the boot is not closed properly or even that the key is in the ignition??? Where else?
There is a lot to do but as it is running it will be refurbished as I go along. The first important item is the Auto Box - Judders in low gears.
Then comes the paintwork - the bonnet seems to have succumbed to a poor respray at some time.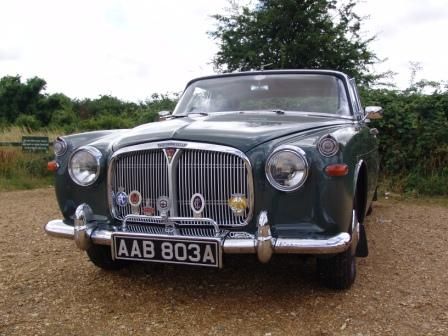 The car is quite well known in Dorset and did start life in the midlands, I even continued the trend of the previous owner, to attend the Sherborne rally after finding two previous years attendance plaques.
I have a lot of history to catalogue so when that's done, I may have a clearer idea of what has happened to the ol'girl in the past.